ManhwaxFragrances
Regular price
Sale price
$20.00 USD
Unit price
per
Sale
Sold out
5ML & 30ML
Descriptions:

Cold Duke of the North: "As distant and cold as he was, the duke of the northern lands was fierce in protecting what he considered his. Beneath that heart of ice was a heart that yearned for warm hands to hold it."
Notes: a mercurial blend of linen, balsam, spearmint, and neroli.
Second Lead Syndrome: "He was warm, dependable, funny and a bit mischievous. In fact, many privately thought this knight would be a better lover than the first and second princes."
Notes: a calming, soothing blend of amber, mango, vanilla creme, and a hint of coconut
Villainess Lives Twice Again: "This wasn't her first attempt at life. Neither was it her second. And these spineless worms who had dared to execute her will rue the day they'd thought they could end her."
Notes: a darkly romantic mix of lilac, peony blossoms, cherry wood and a hint of watermelon
Bittersweet Empress: "She signed the divorce papers with a flourish that was inbuilt. He was stunned at the ease in which she did it. She was both terrified and ecstatic - finally, she was free!"
Notes: an elegant, delicately feminine mix of tangerine, raspberry, eucalyptus and a hint of lime.
Long Lost Saintess: "She worked wonders amongst the people in a small village. No injury was too small for her to heal and her smile melted even the hardest of hearts."
Notes: a light and airy blend of aloe vera, palm leaf extract, vetiver and cherry blossom. 
Villain x Reader: "He'd wondered for so long why the good guy always got the girl. It was a terrifyingly delightful experience when the girl came to him. He'd make sure to never let her go, no matter what she or the hero has to say about it."
Notes: a twistedly loving blend of poppies, hibiscus, dark oak and a touch of mahogany.
Maxed Out Stats: "It's only so much left to do once you've maxed out all your stats. Perhaps life as the final villain for other adventurers might be a tad more… fun?"
Notes: a fun, playful blend of geranium, white tea, sage and a touch of peach.
Enemies to Lovers: "They hated each other, but then they got locked in a closet and things heated up. They couldn't stay enemies after that. No one could." 
Notes: a dramatic blend of sugared coffee, vanilla cream, butterscotch and peonies
Arranged Marriage: "They were from rival kingdoms who had been promised to each other from birth. Fight it as they may, the growing passion between them only belied fiercer, darker and hotter feelings than they could have ever imagined. Perhaps marrying each other wouldn't be too much of a chore. Perhaps."
Notes: a tangy, sweet blend of crisp red apples, honeydew, melon and burnished sandalwood.
Truck-kun: "The only one stopping Truck-kun is Truck-kun. Truck-kun waits for no one. An appointment with Truck-kun is an appointment with DESTINY."
Notes: an attention grabbing blend of jasmine, black cherries, linen, eucalyptus and toasted magnolia petals.
Grumpy x Sunshine: "He liked things a certain way and she'd rather take things as they came. Together, they gave each other the balance needed to see life as warm and fulfilling. Or rather, she tried to make him see it. He just made it so no one bothered them."
Notes: a pleasant, neutral blend of lemon zest, mango, sandalwood and birch.
Commander of the Battlefield: "His presence alone was enough to give an army strength. His words were so inspiring that he could make one happily drink poison. Alas, he led them to battle and furthermore, victory."
Notes: a robust and invigorating blend of mandarin orange, grapefruit, cherrywood and a hint of chamomile. 
Secret Heir to the Kingdom: "Hidden in a town by their wanderer of a mother, the heir/ess to this great empire waited for their father to call them back. One day soon, they told themselves, desperate to believe they hadn't been forgotten."
Notes: a nostalgic blend of powdered lavender, chamomile, iris and spearmint.
Main Character Energy: "Two words: Plot Armor."
Notes: a commanding, zesty blend of pear, dark amber wood, bourbon, melon and orchid.
Dark Emperor: "Black smoke rose from his body as he observed me through narrowed eyes. I didn't know whether he wanted to kill me or undress me. It might have been both if I were to be honest."
Notes: a darkly spicy blend of cinnamon, cardamom, bourbon and dragonfruit.
The Tyrant Simps for Me: "He'd pull the skies, the stars and all the spaces in between them down for her if she wished for it. All she ever had to do was ask."
Notes: a decadent blend of champagne, pine, citrus and lavender. 
Billionaire CEO Boyfriend Boss: "His credit card is matte black and limitless. What else does anyone need to know? Don't say height. Please."
Notes: a rich mix of balsam, nectarine, bergamot, vanilla and aloe vera.
Fated Lovers: "Against all odds, they'd be together. Forever and always. Time and time again."
Notes: a familiar and comforting blend of white gardenia, sugarcane, marshmallow and a touch of ginger.
Iciest Revenge: "I will ruin you and everything you've ever loved. I promise you the most miserable existence my hatred can create. Suffer."
Notes: a bittersweet yet soothing mix of blackcurrant, white tea, lavender and a hint of lemon.
Villainess Princess: "Wickedness is in the eye of the beholder. So feast your eyes, dear reader. My villainy is both sweet and addicting."
Notes: an attractive blend of cranberry, blood orange, pink champagne and strawberries.
Share
Ingredients

Ingredients: Natural fragrance oil. Fractionated palm kernel oil, Fractionated coconut oil, Jojoba oil and Vitamin E . (Alcohol and Paraben-free!)
How to use

Our Body Oils have a base of fractionated coconut oil and palm kernel oil - lightweight and easily absorbed by the skin!

Because the oils are taken into the skin, the fragrance will last at least 5-8 hours.

Our oils are hypoallergenic which means people with allergies to regular perfume can safely use them! We do recommend you do a skin test on your wrist first.

Best place to rub them are: wrists, sides of the neck, forearms, or across the upper chest.

Blend two different oils on your skin for a whole different fragrance. We recommend sweet with dark. Ex: King of the Court x Uravity
Shipping

USPS is used for orders located in United States and international orders. Shipping and customs cost will be added depending on your location.

Packaging and Handling time between ordering and shipping for oils is 10-15 business days for every buyer worldwide. The sweatshirts will be made to order and take 1-2 weeks for processing, after being processed they will be shipped.

Once your order has been shipped the status will update to "pre-transit". Once USPS has scanned your package the status will change to "in-transit". There may be delays in scanning and transit due to COVID-19 and during the holiday seasons.

We are not held reliable for any delays during shipment, lost and damaged packages due to it being out of our control.
Return policy

There are no returns.

Due to the fact that the oils are packaged and put in containers and bottles and we are not aware if the customer has used the product or not, the customer is not able to return or exchange the item. There are a limited amount of items being sold. If your item has been stolen we will be unable to refund due to the fact that we are only able to control what occurs after shipping. Because these are made to order and there is a limited number of perfumes and shirts available there will be no refunds, returns or exchanges! If you would like to change your shirt size please email us during the processing period so we can make adjustments!

Please make sure you are 100% sure you would like to purchase the item before buying.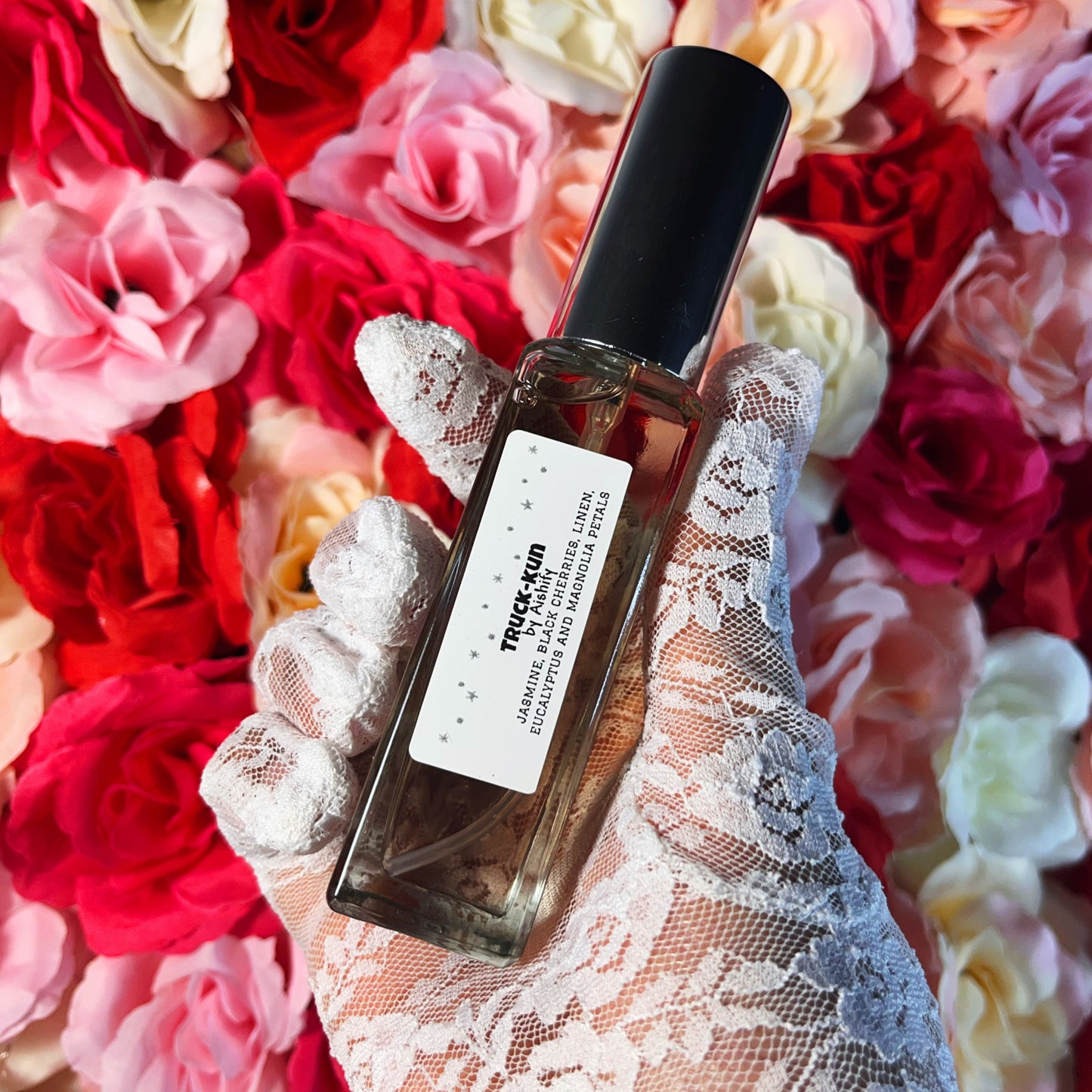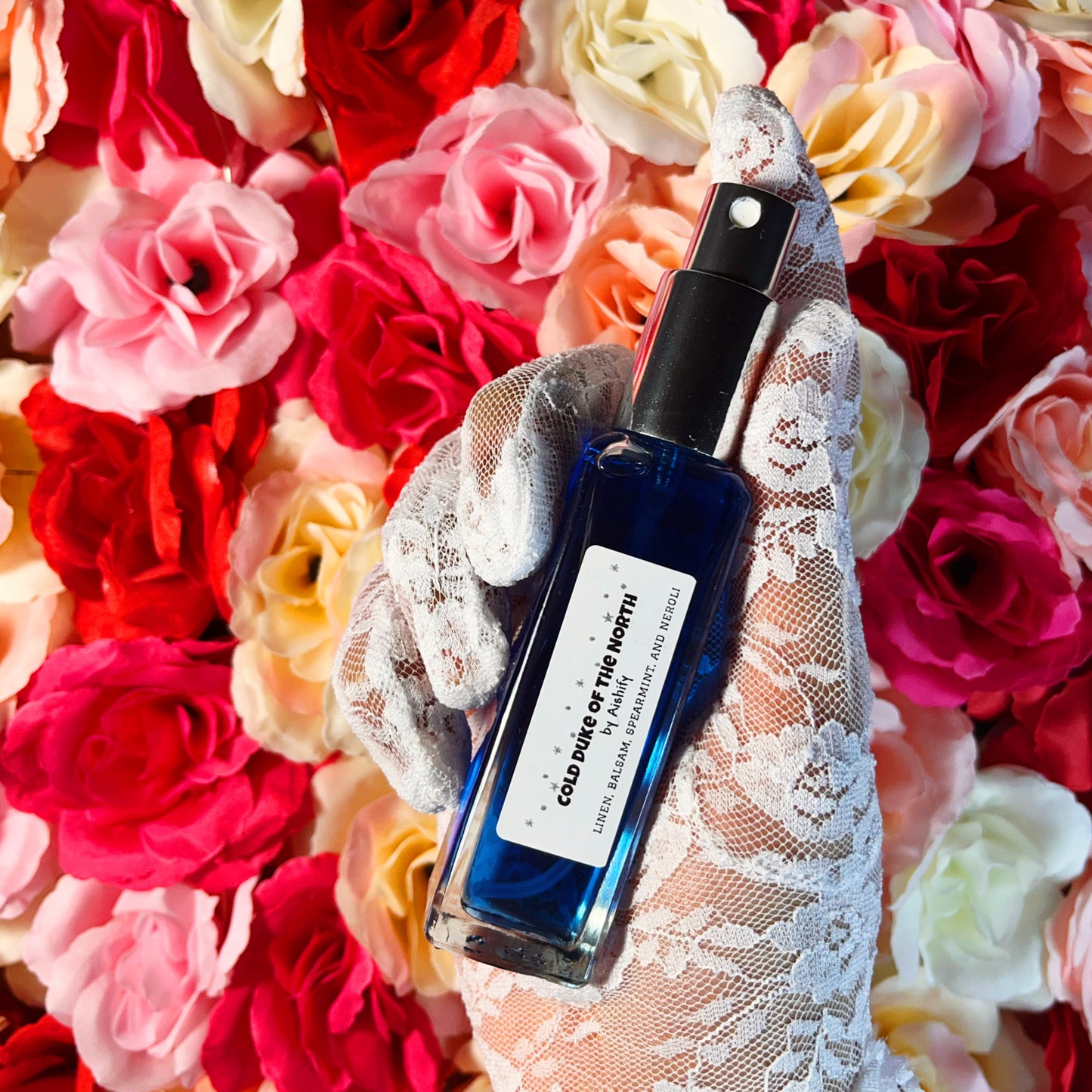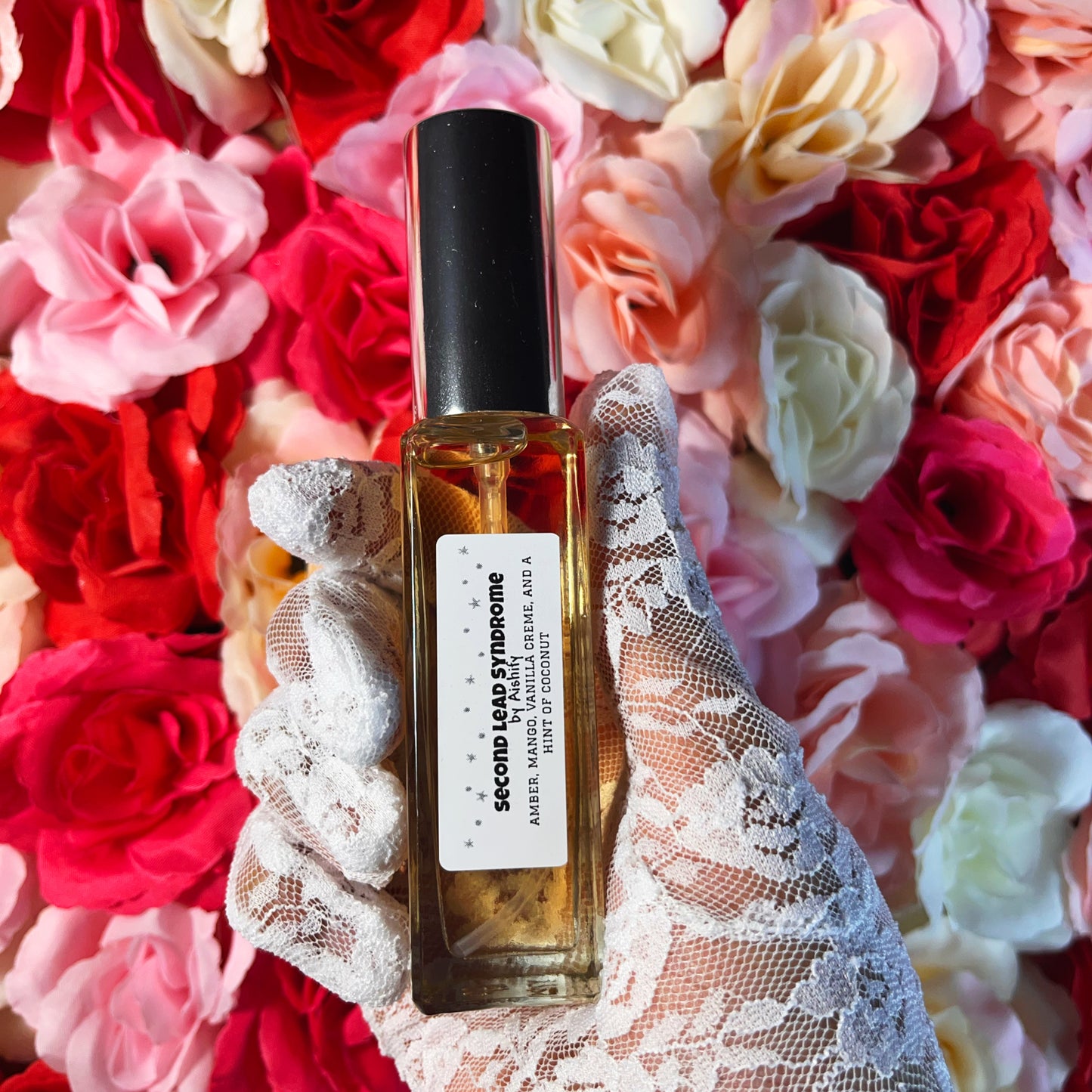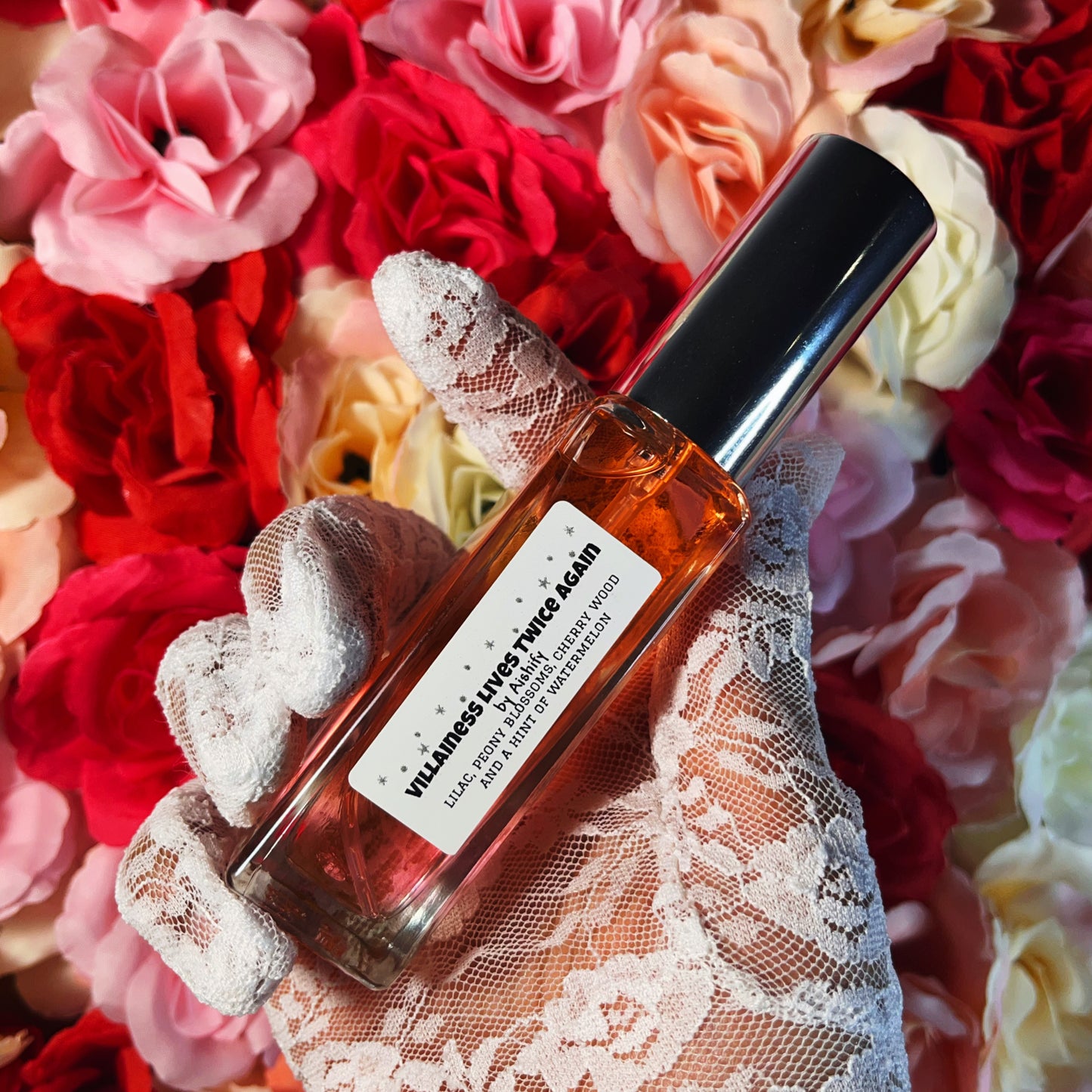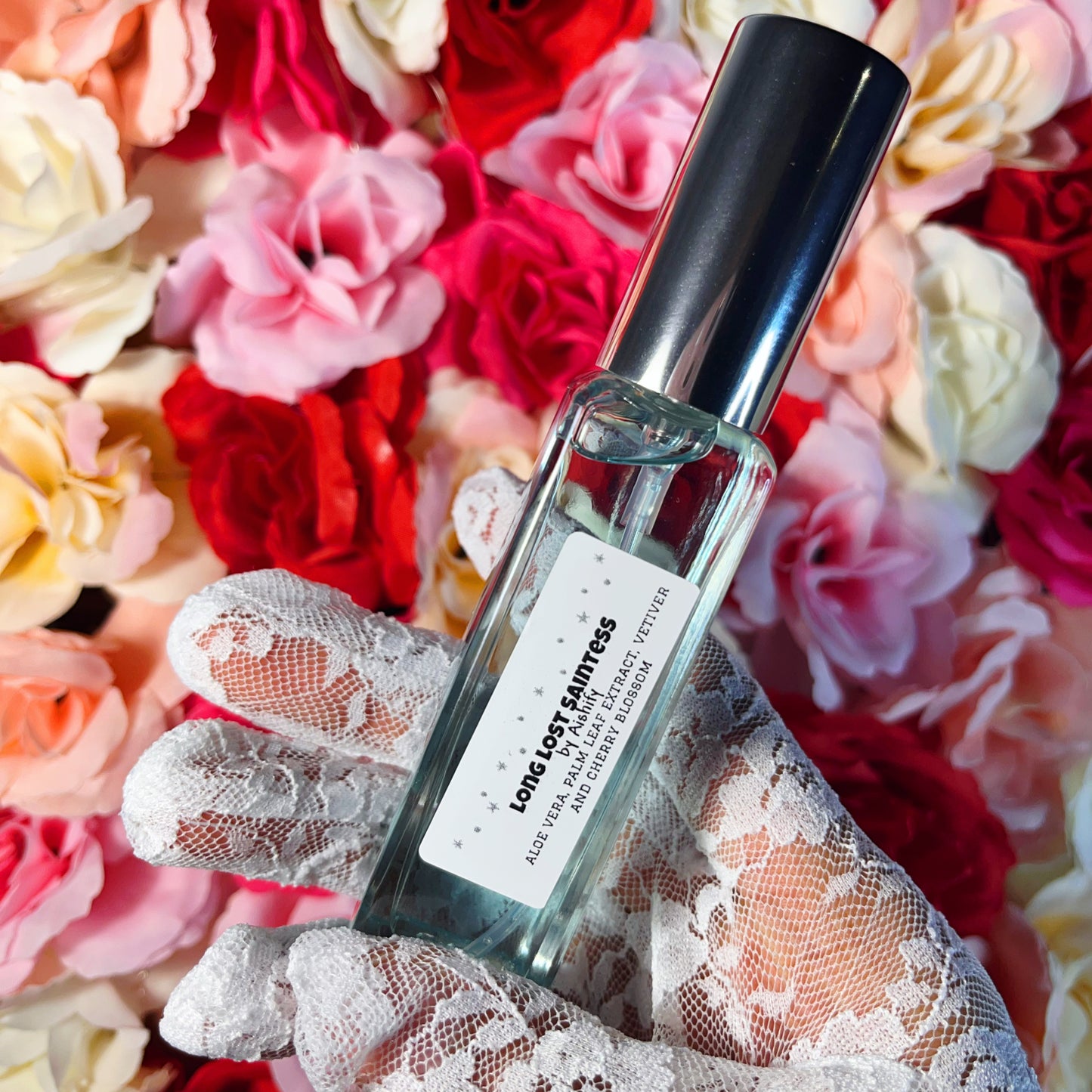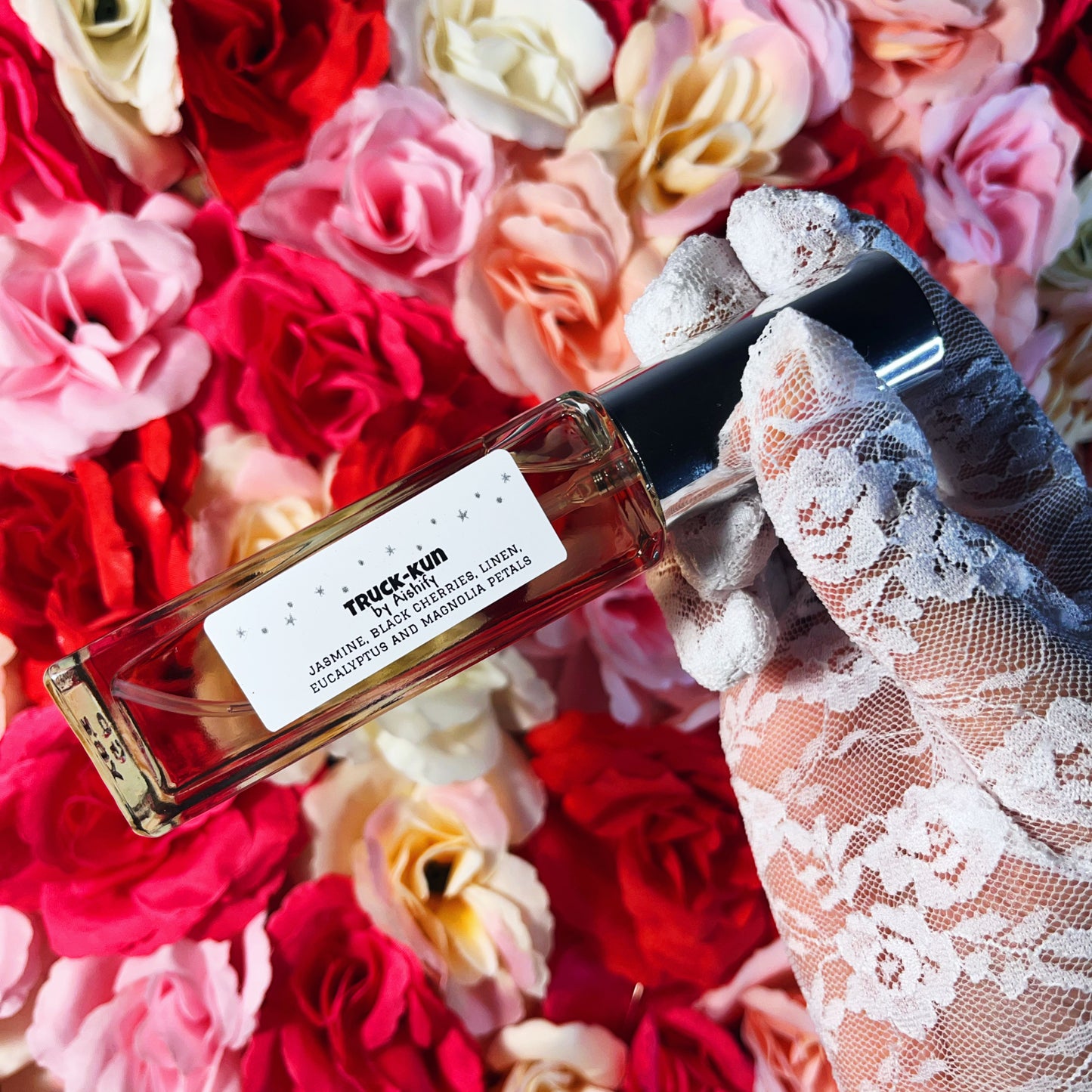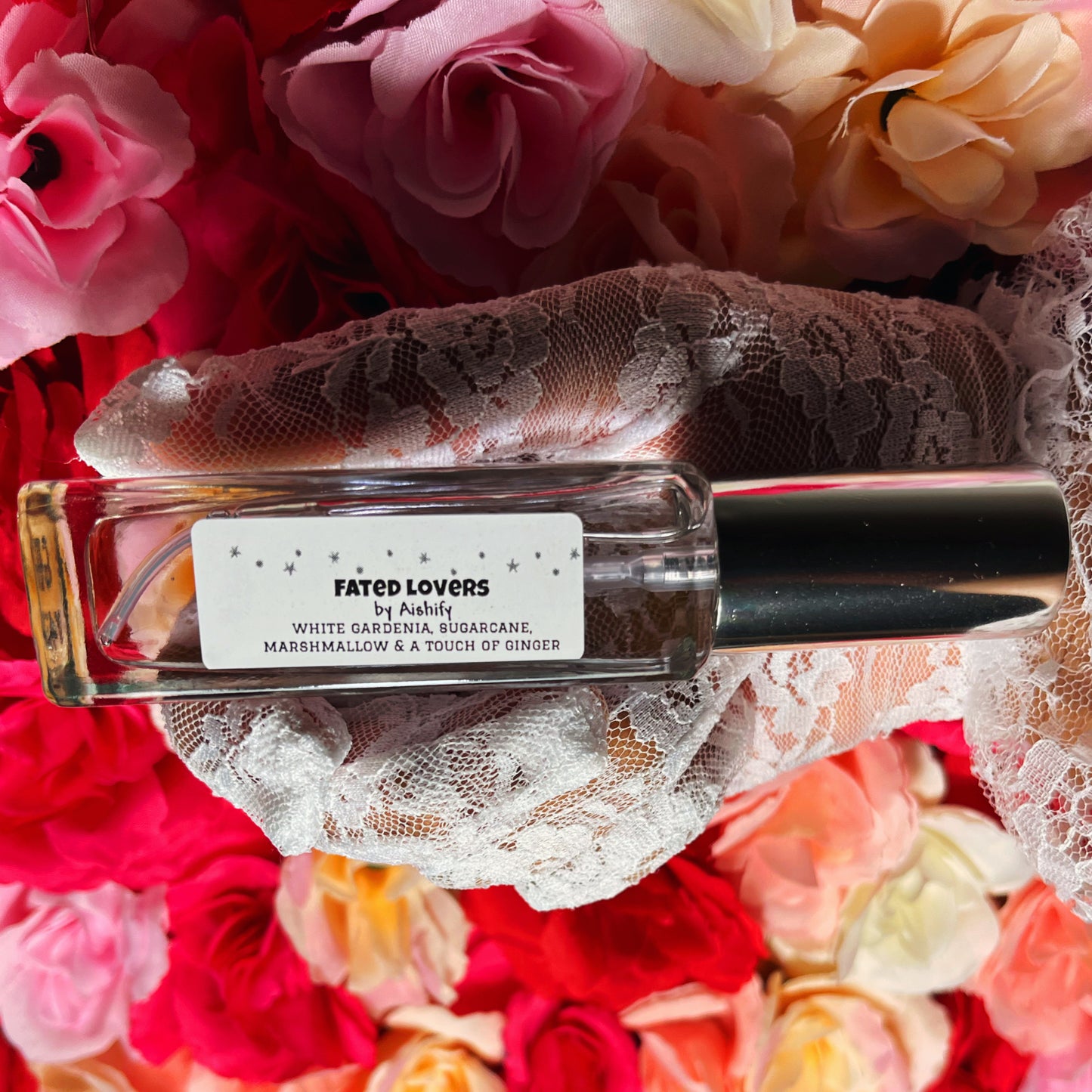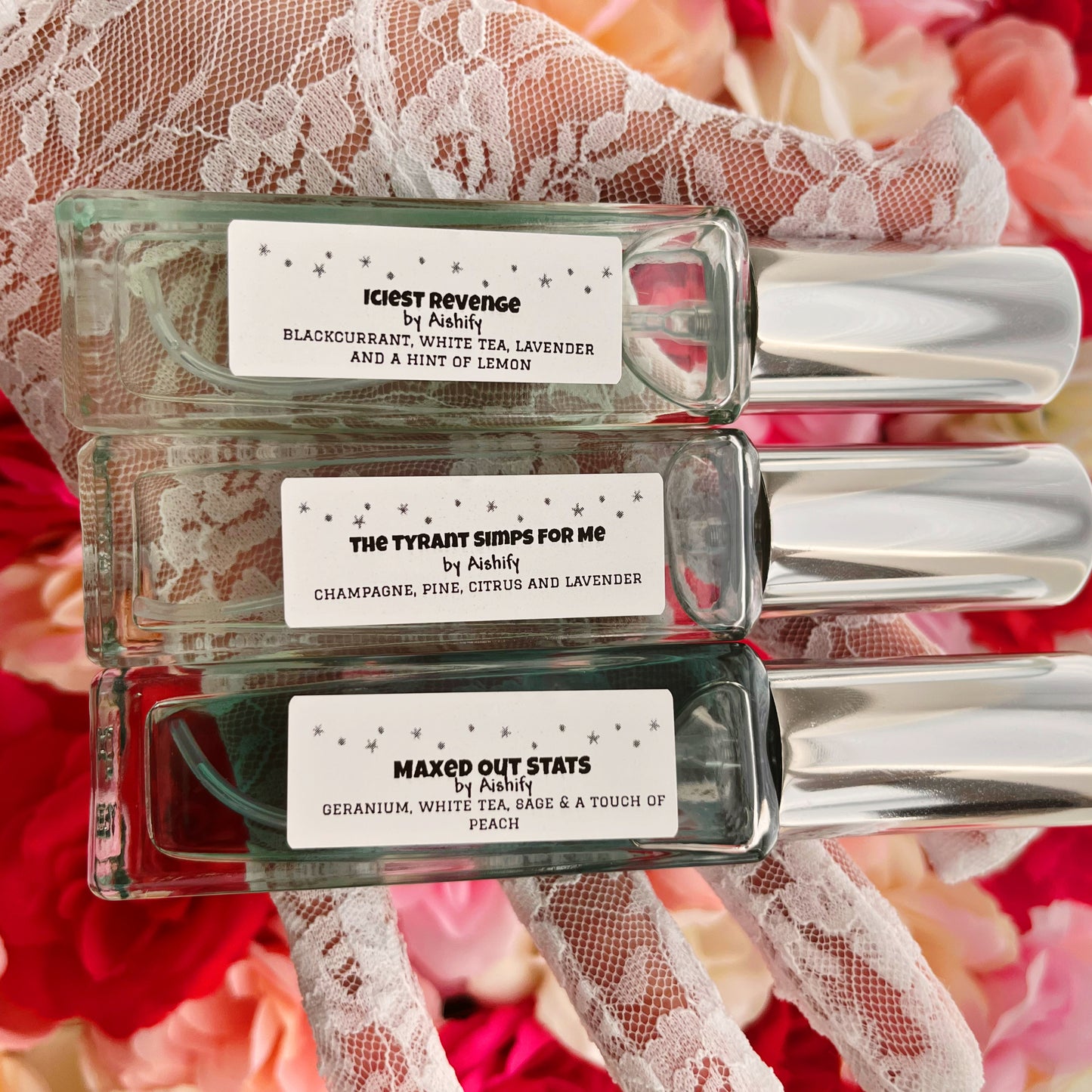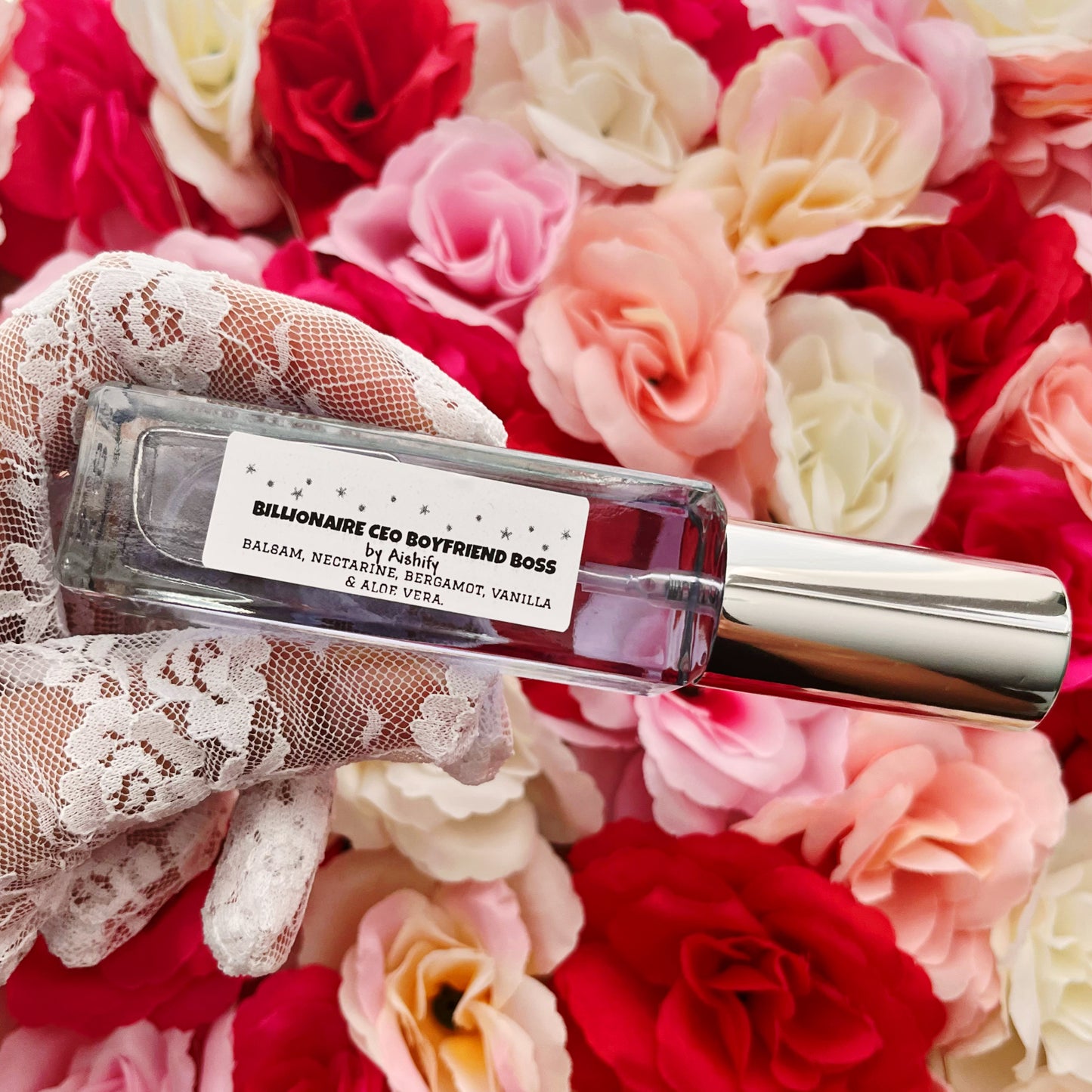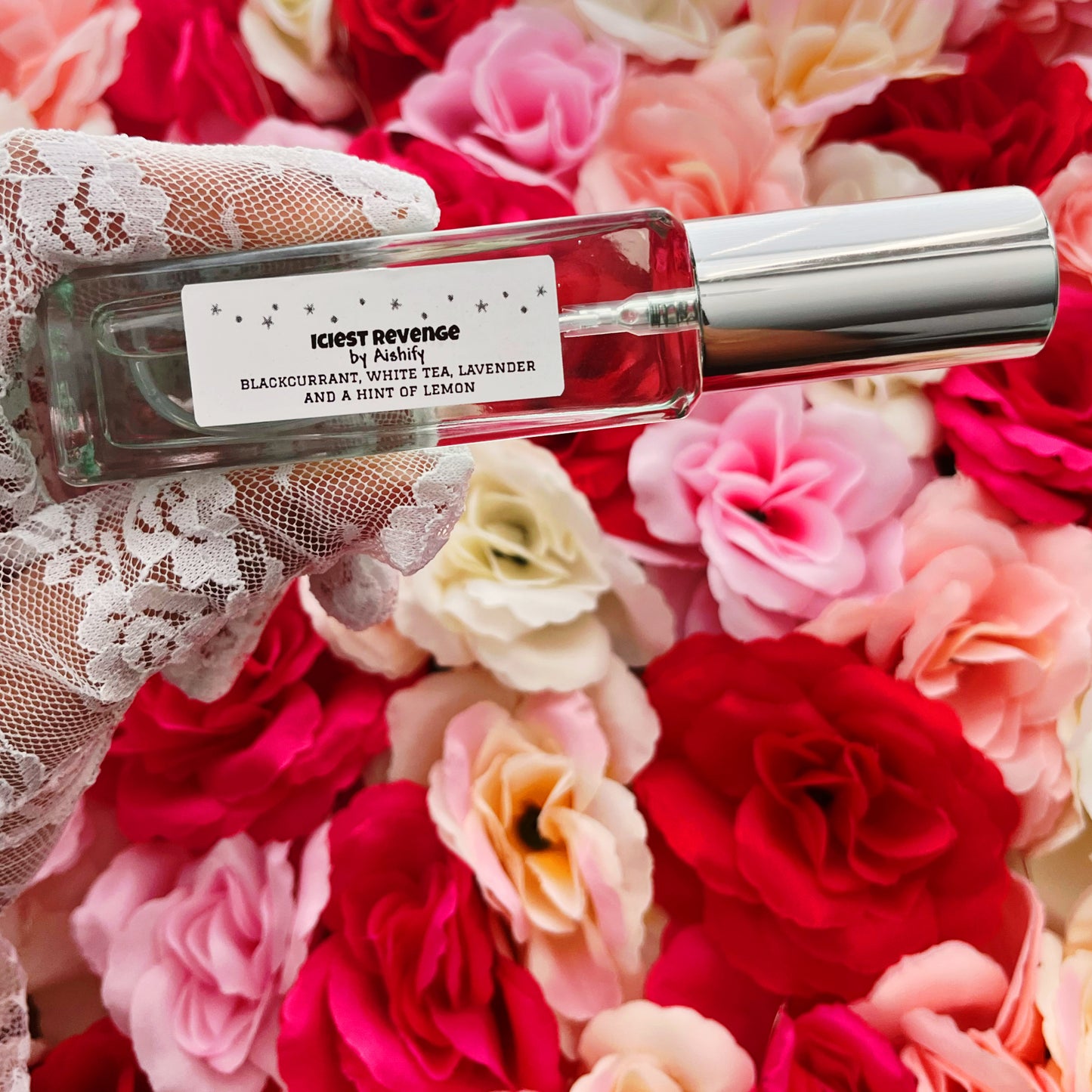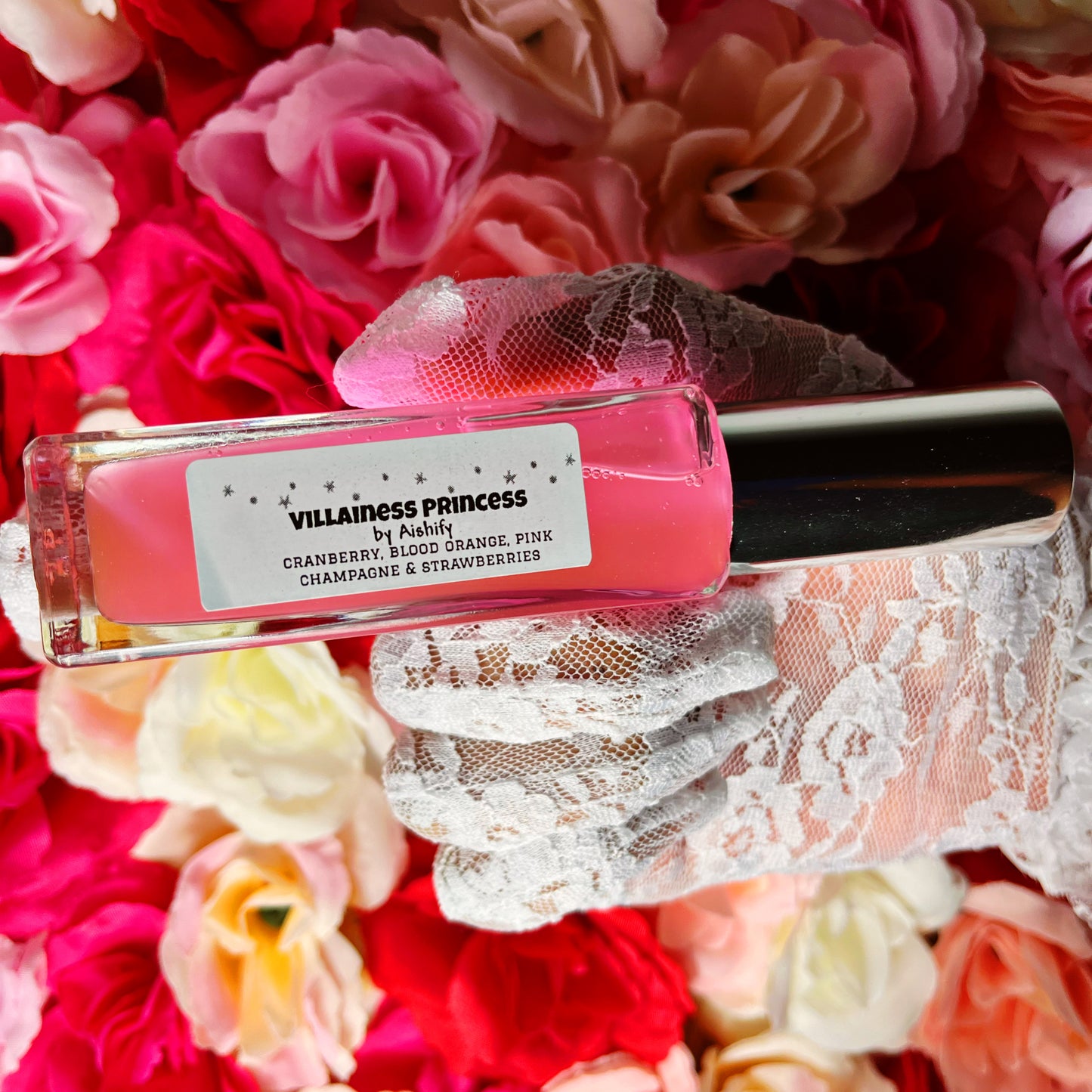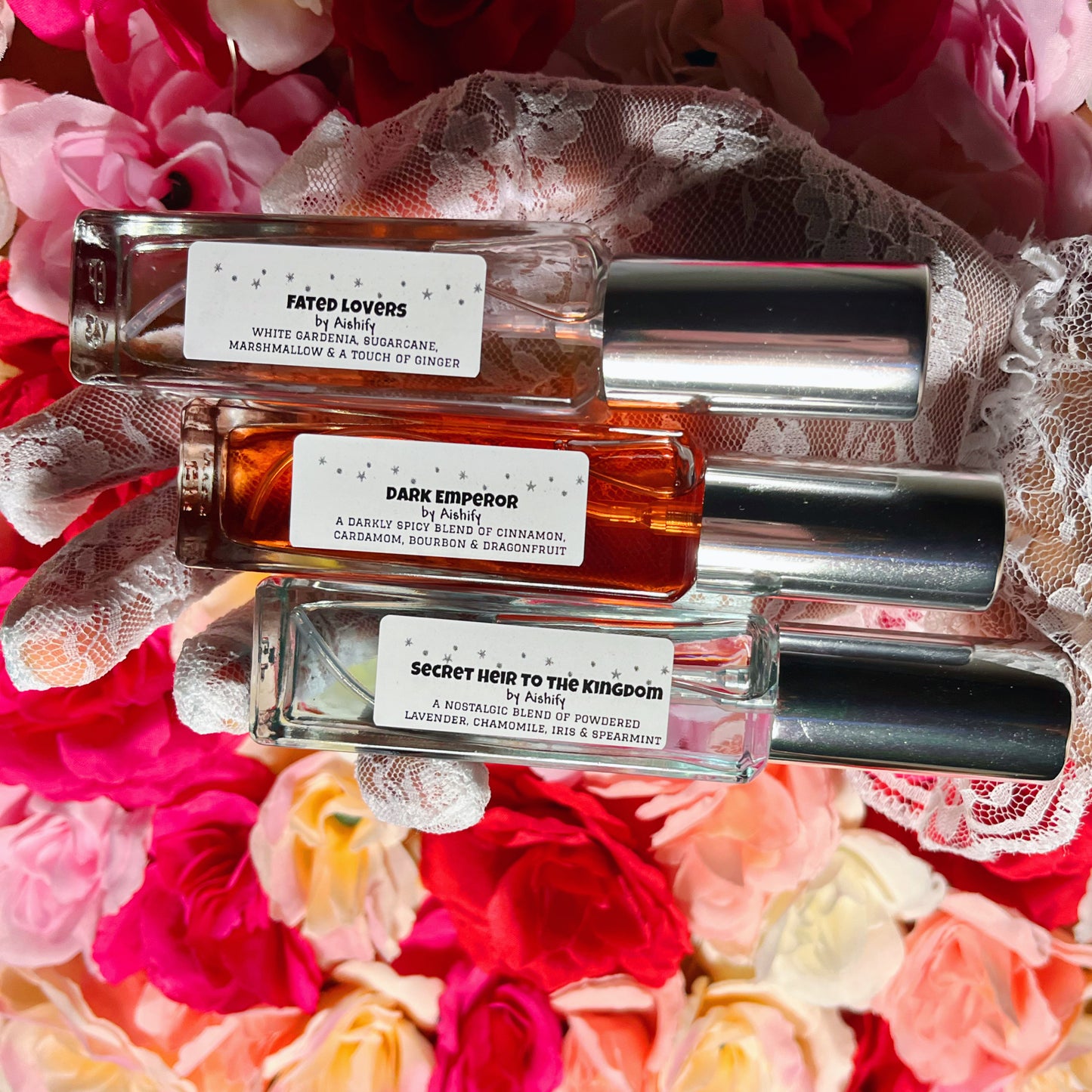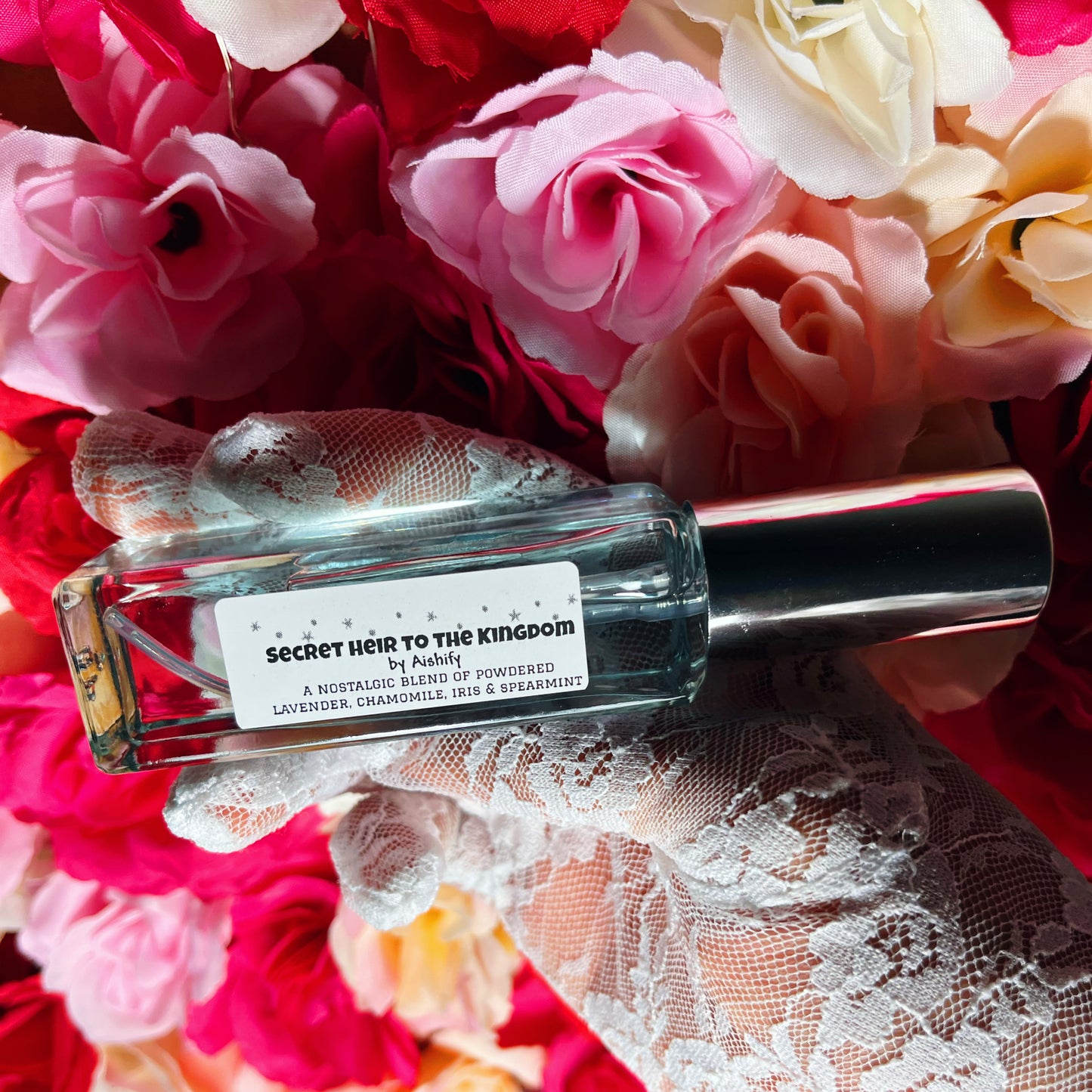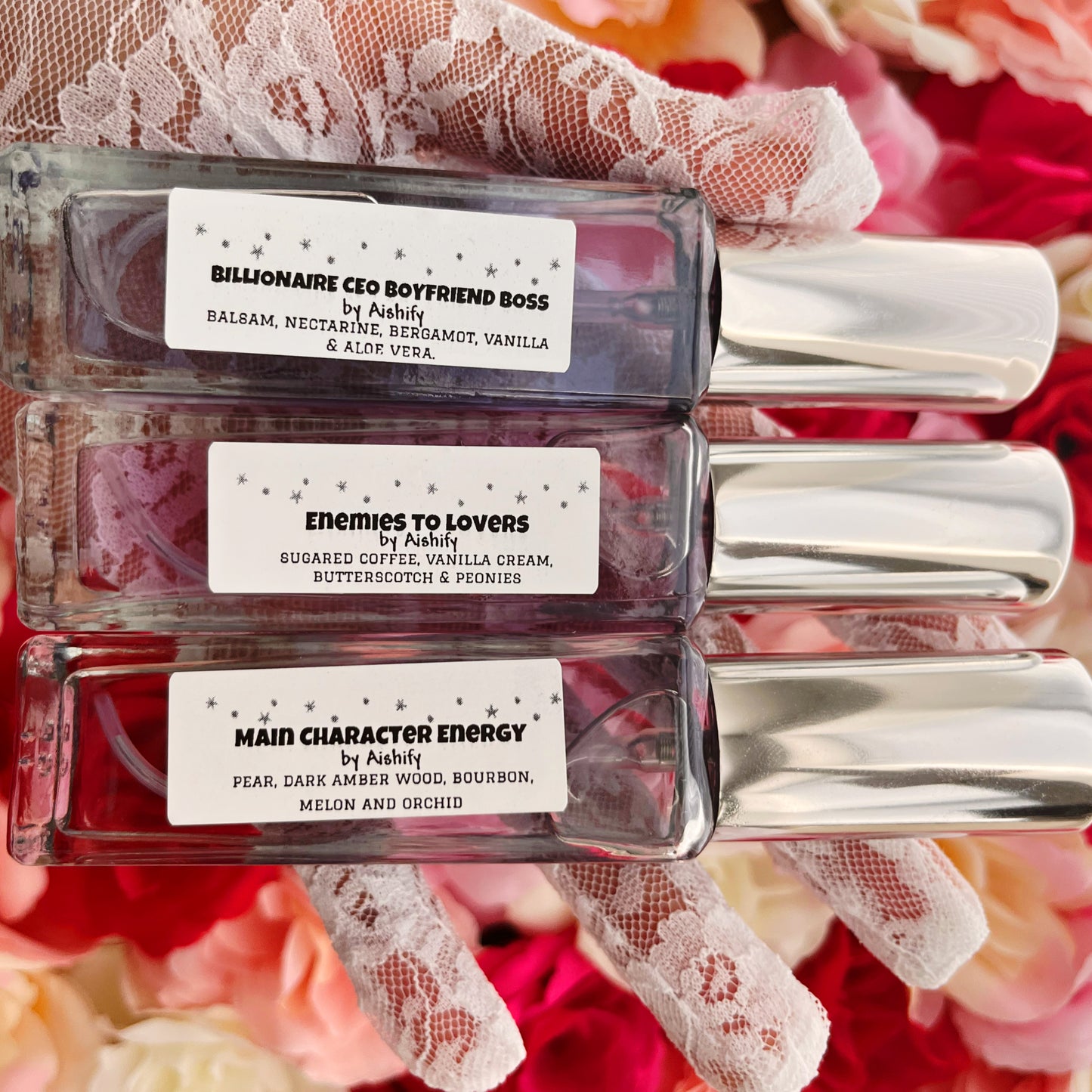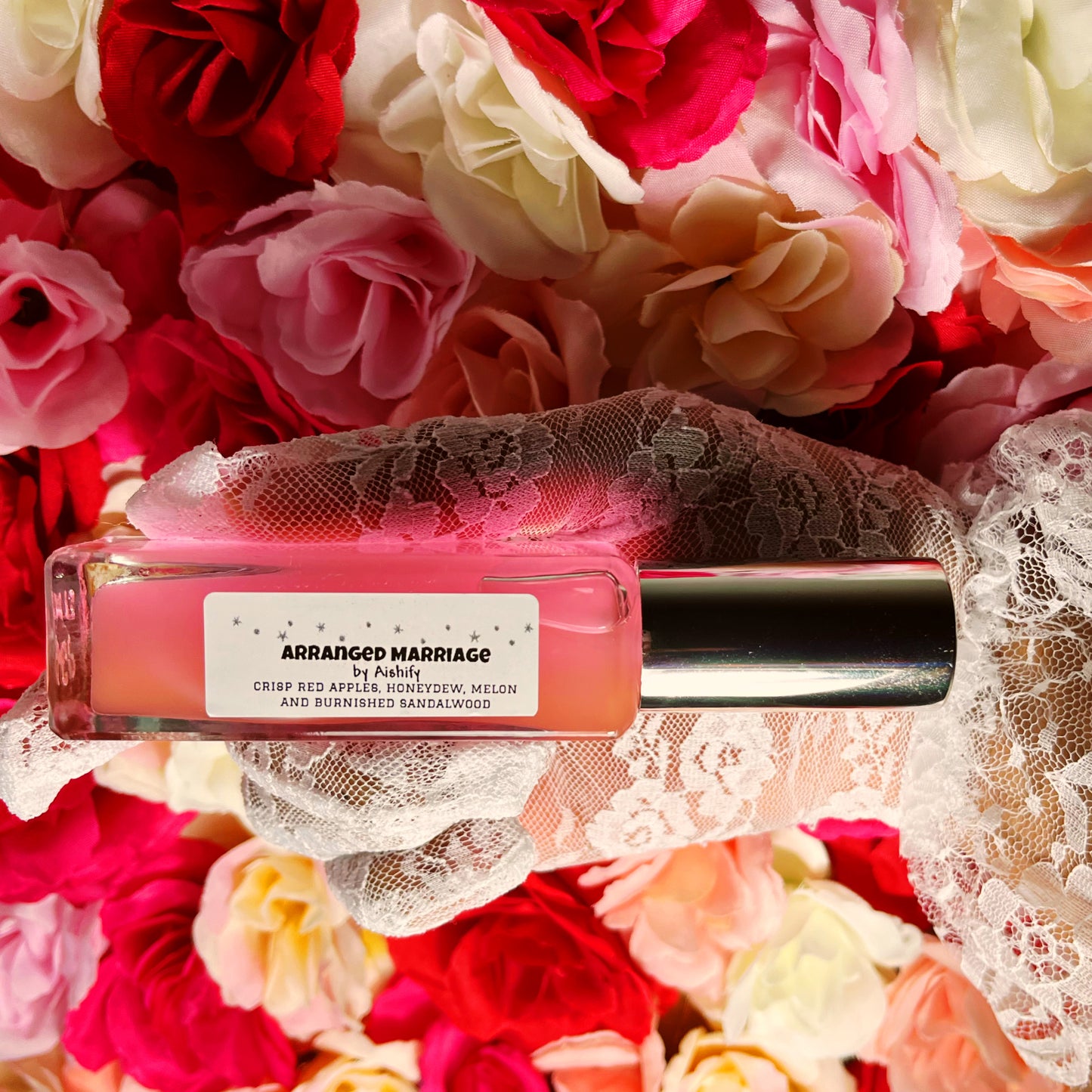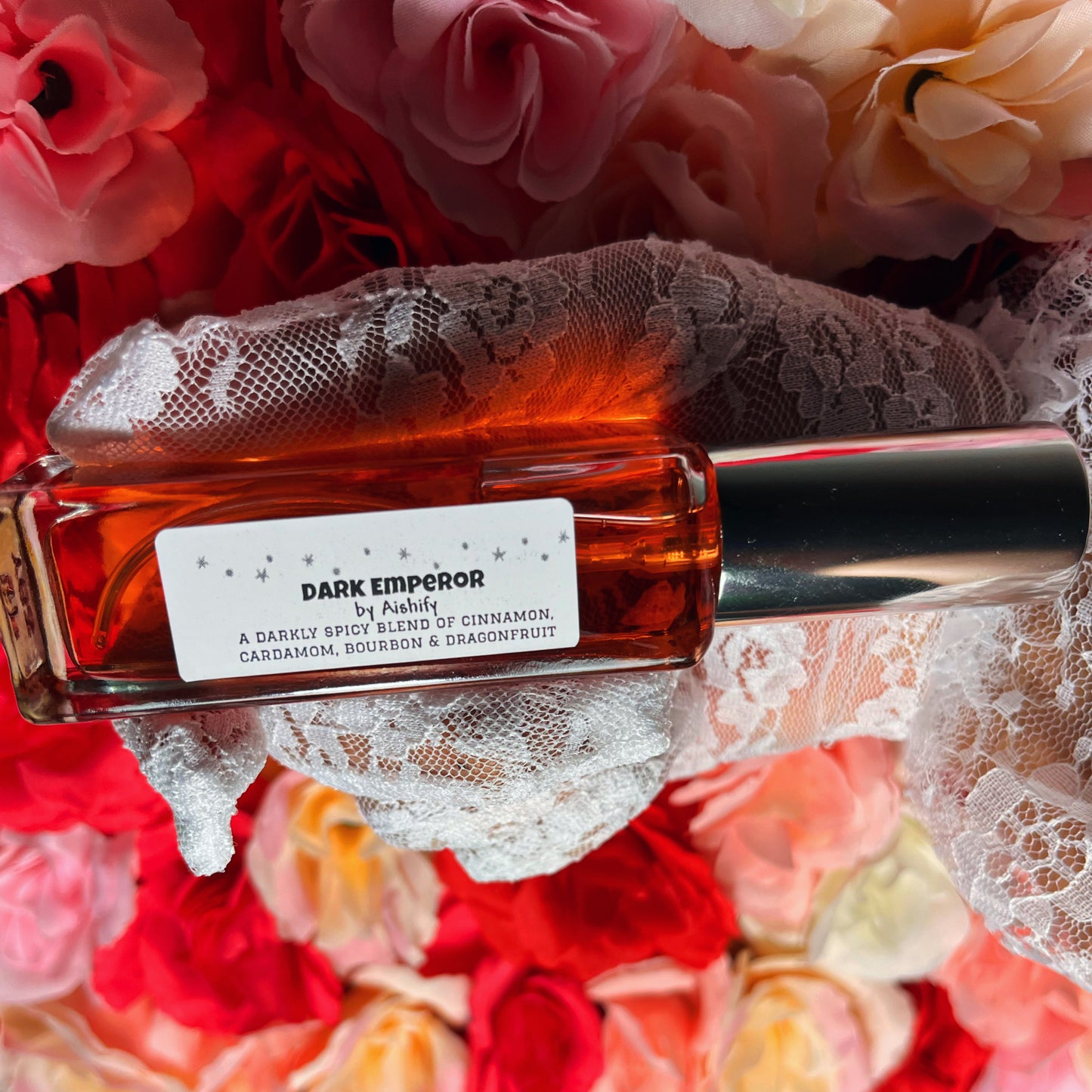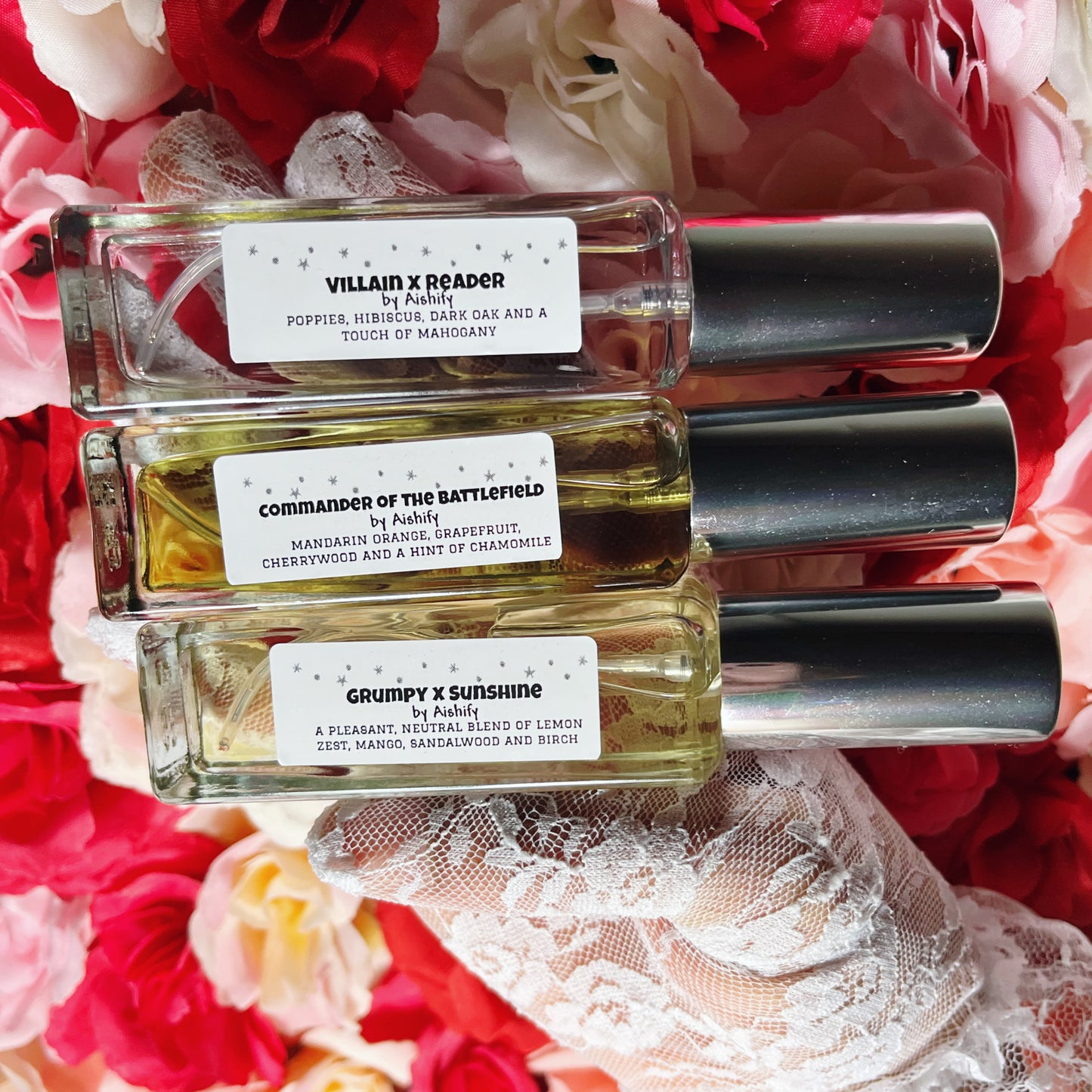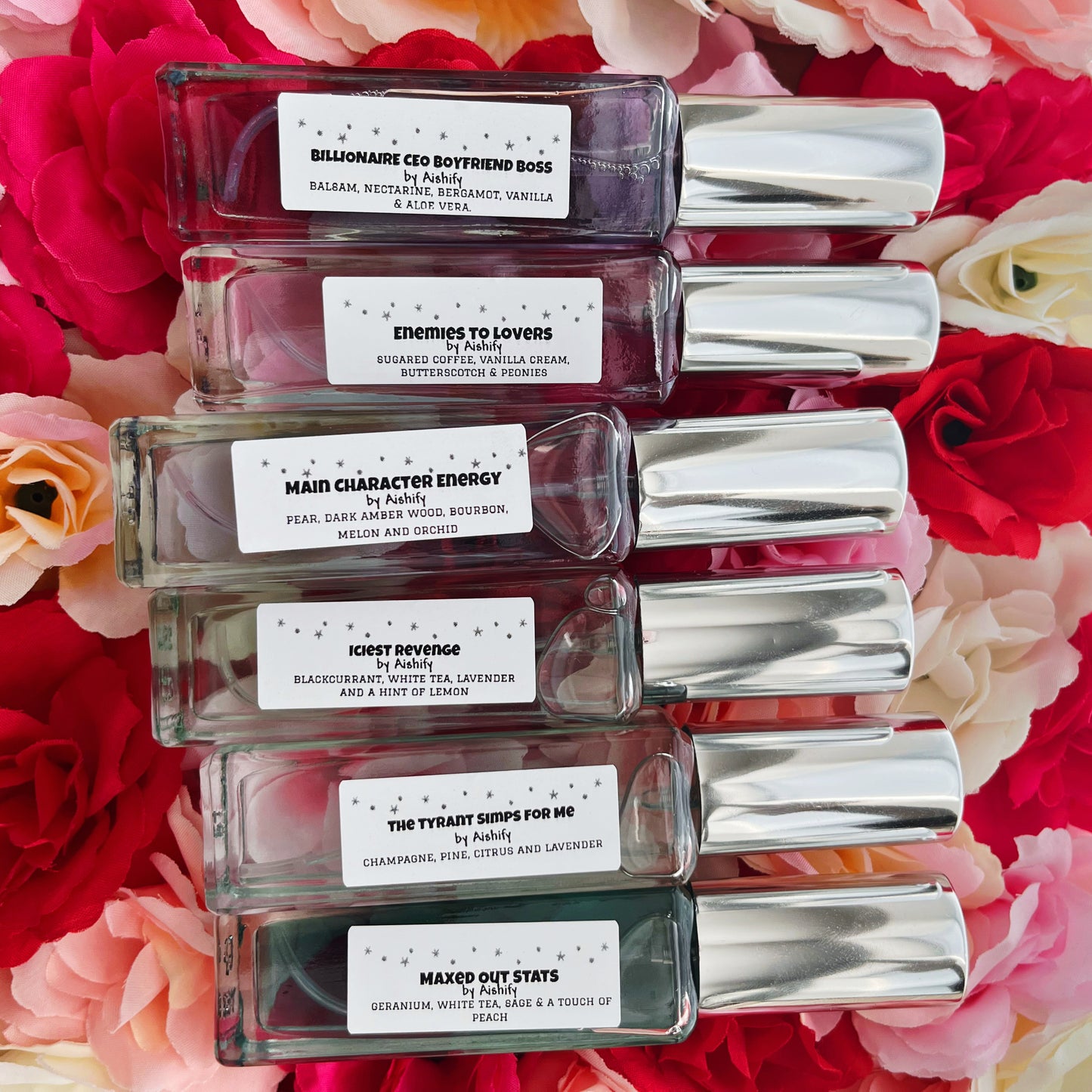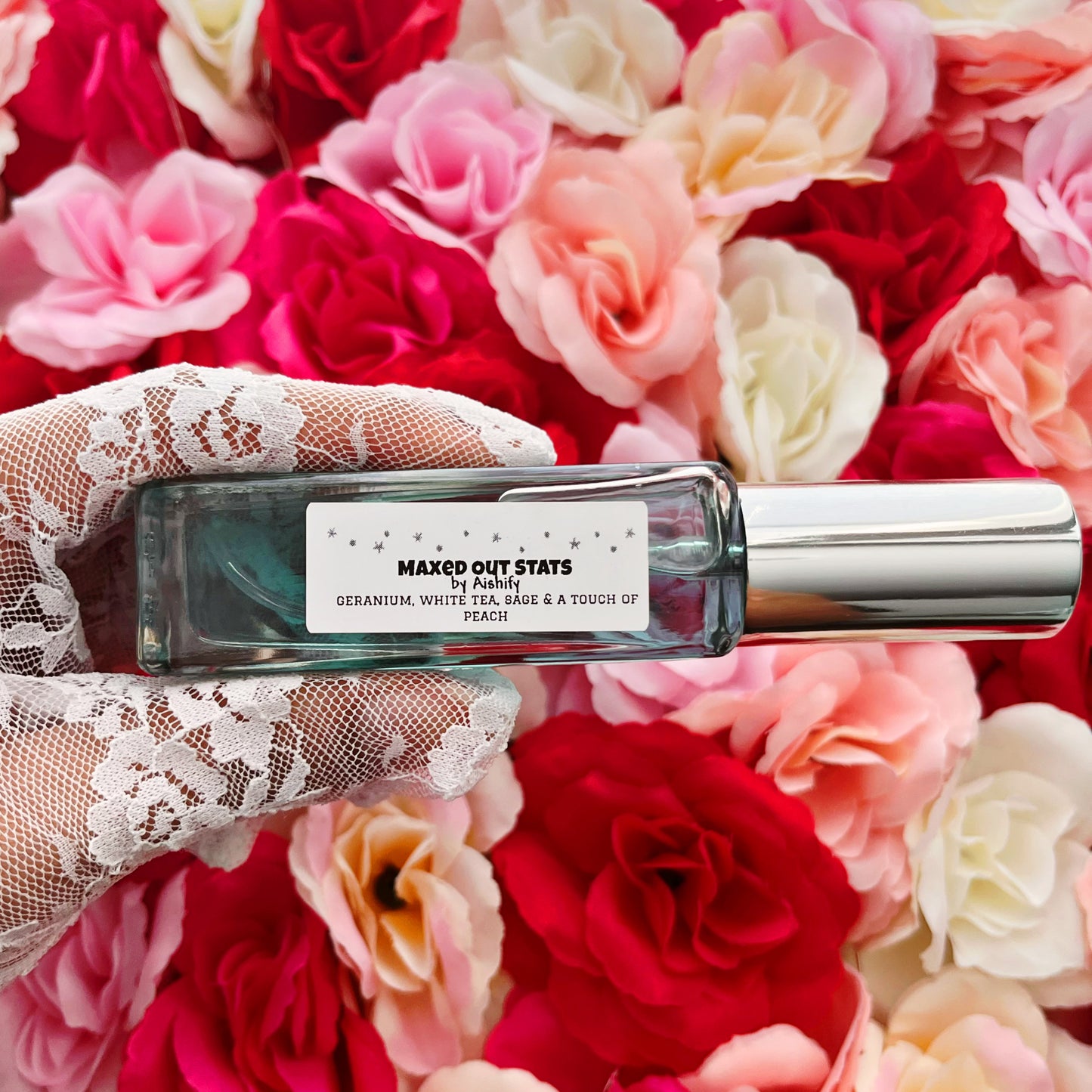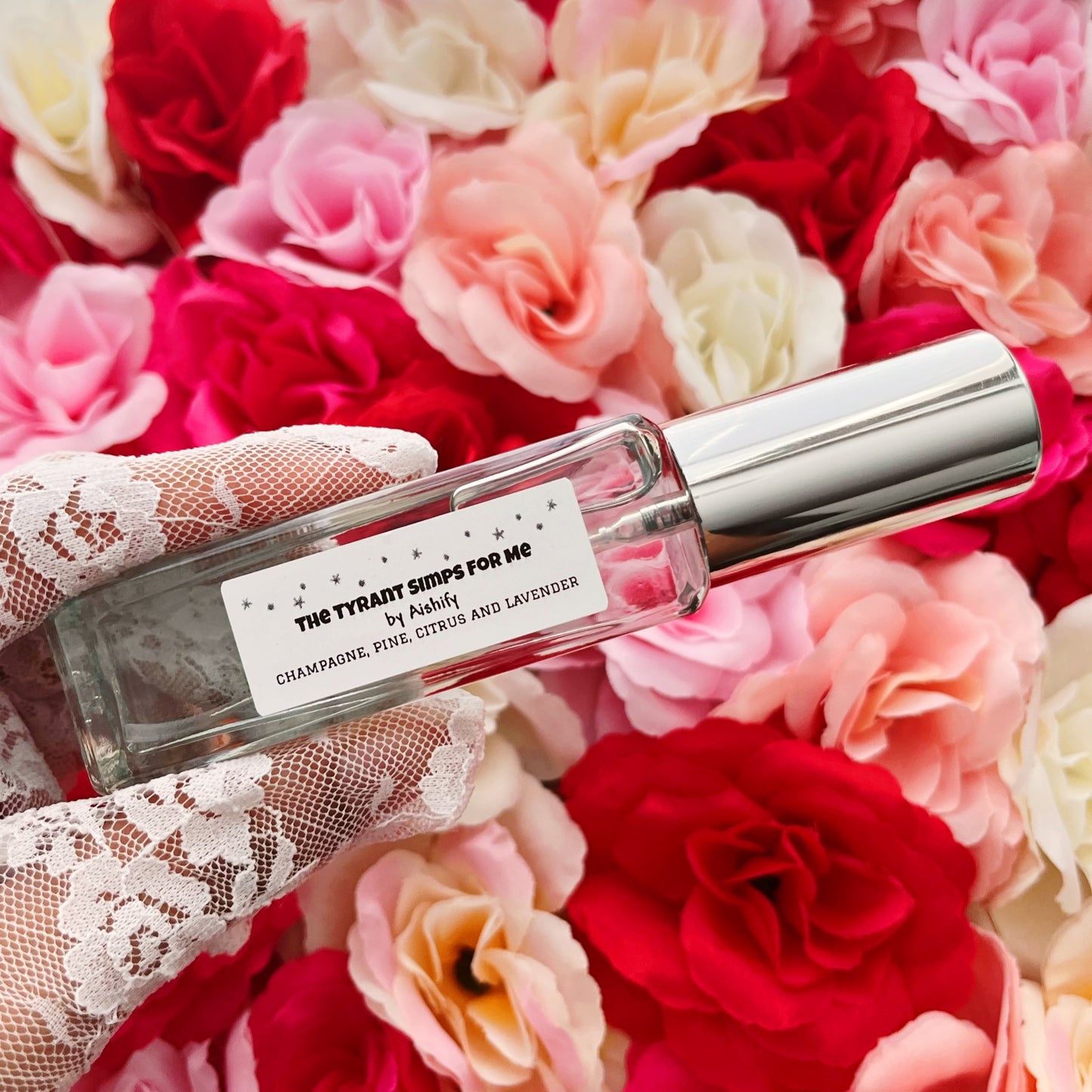 Don't see your favorite character on our site?
Have no fear, we are currently planning on making more inspired perfumes in the future and will be supplying what is wanted based on your request! If you would like to send us a formal request, please Contact us.